CREATING SUSTAINABLE SOLUTIONS TOGETHER: With the information available today, there is no reason not to live a life that we love. It is a simple truth that we remain young as long as we continue learning and awakening ourselves to our dreams. When we make our wellbeing our priority everything opens up in our favor.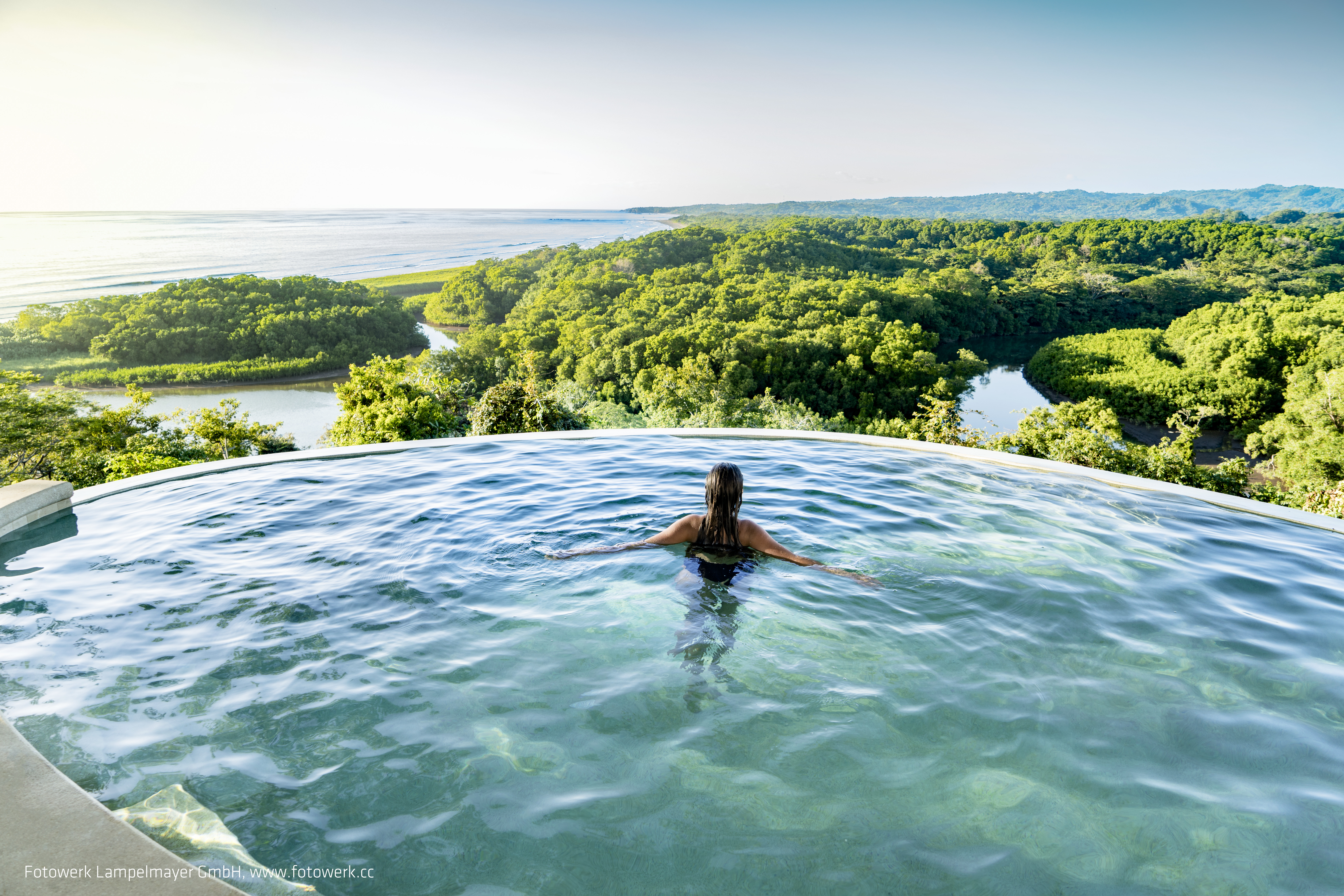 Creating a Life by Design is a game changer for producing your desired results and goals optimally. Our programs and coaching at the Costa Rica Wellness Institute advise you how to discover and create new distinctions. This is a powerful skill for designing and creating the results you want in all the areas of your life. You will open up new realms of ideas, perspectives and options, while giving yourself the structure and tools to design your practical action plan. It is invigorating to generate new distinctions and paradigms. Your projects come alive when you believe in your purpose and knowing exactly how to take action. Learning how to communicate  clearly and effectively, improves your ability to generate your goals with greater efficiency.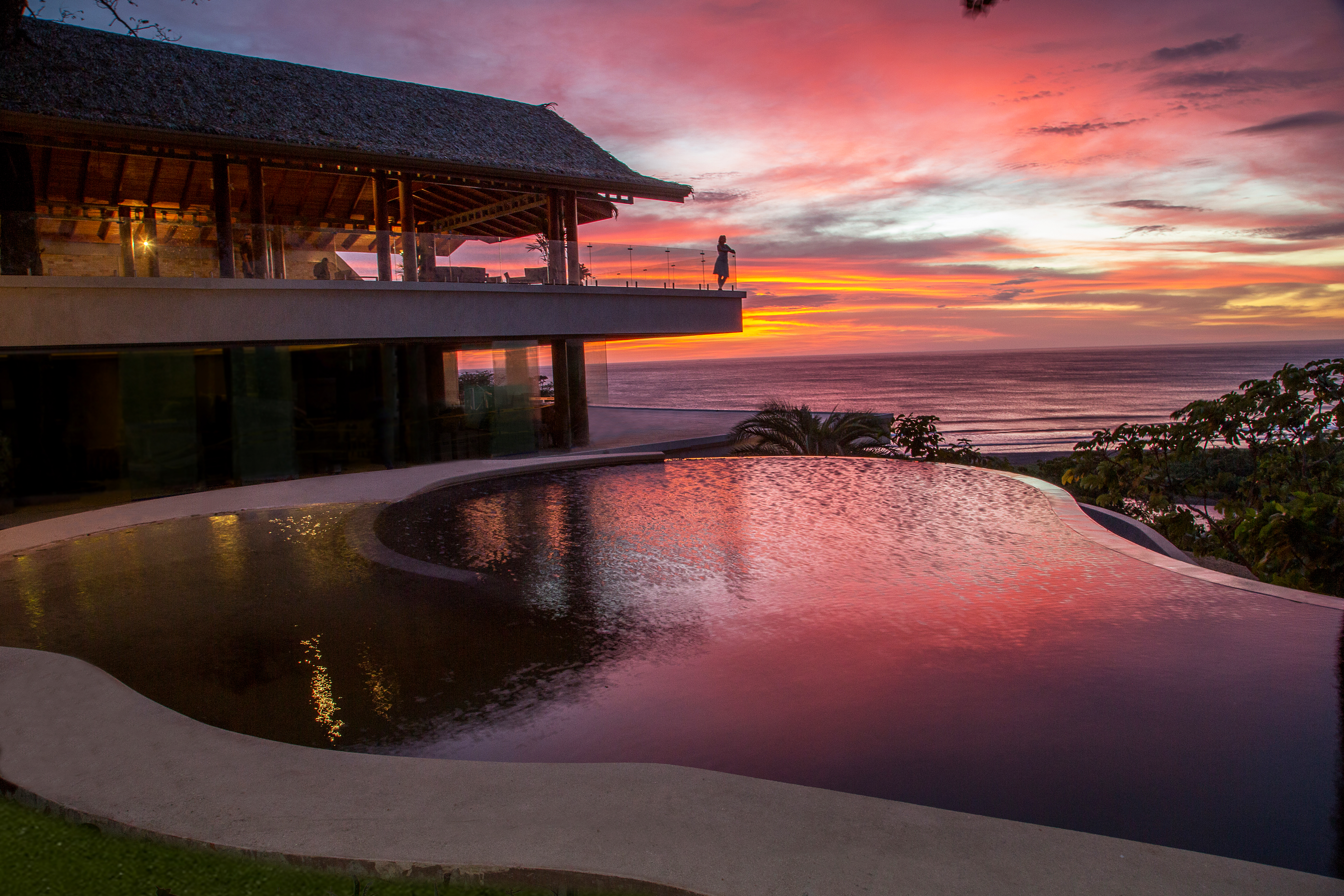 More and more people are awakening to know that Individual Sustainability is linked to Global Sustainability for humanity. At the Costa Rica Wellness Institute, we believe that creating structure and mastery of the tools needed for this to happen is key. It is your individual sustainability that has the possibility of making our global sustainability a reality. Filling the gaps between where we are currently to where we are going, is our challenge and our opportunity.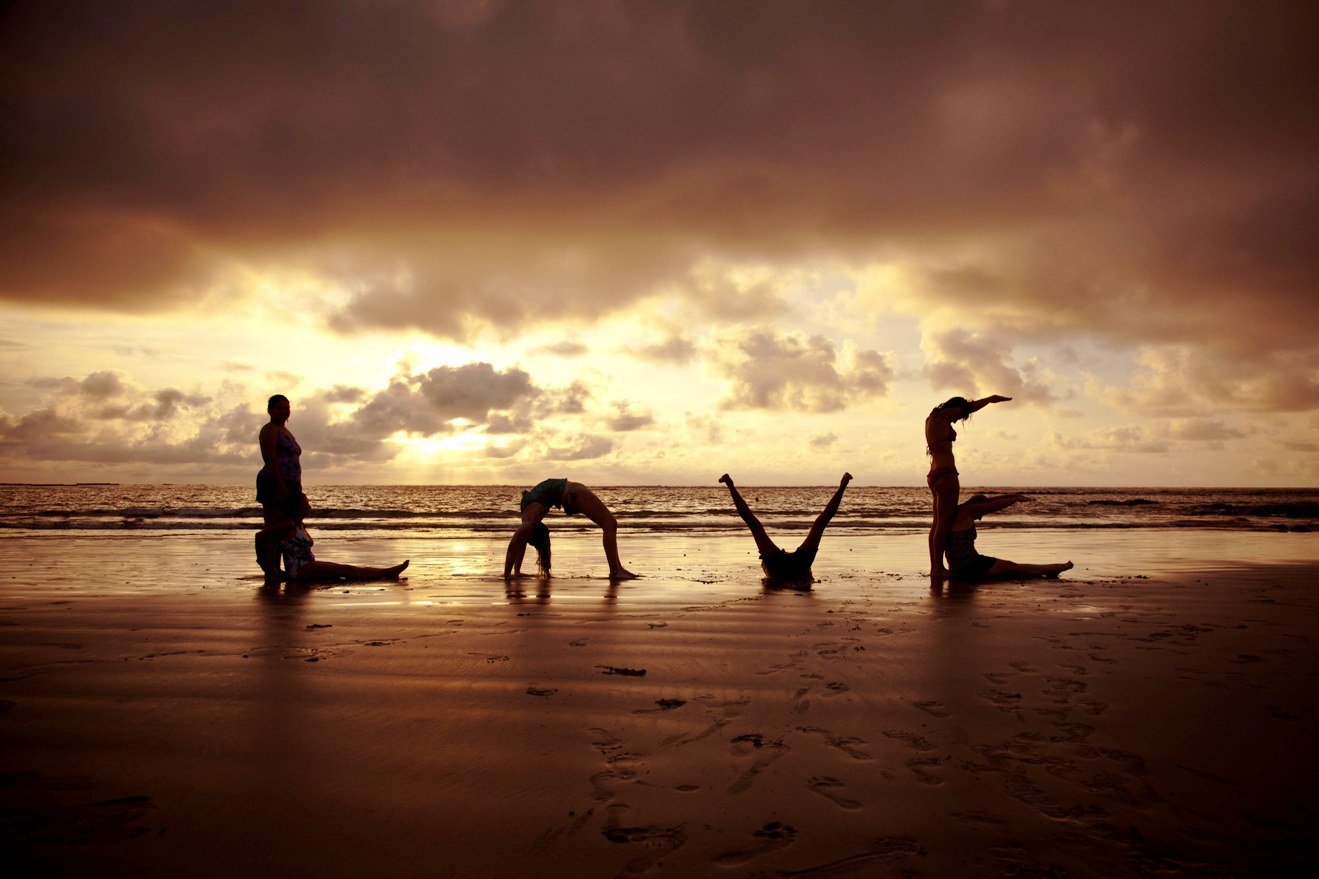 The same is true for producing the extraordinary results you want in your personal life. Life by Design gives you the ability to do just that! Creating your own mindful way of living authentically and being able to sustain it, becomes a priority and spills over into all of the areas of your life. Integrating all of this becomes the opportunity for designing forward everyday, while connecting deeper with your life.
Immersion Week Retreat was carefully constructed to provide continued learning, training and wisdom that will absolutely have you get what you want out of your life quickly. Participants claim paradigm shifts in their thinking and perceptions by the close of their immersion week. Even if you have already achieved everything you set out in life to do, Immersion Week will accelerate what's next for you, and the new opportunity to assist others to have an equally amazing life. The world is changed by focused individuals who understand how having balance and alignment in their lives creates flow. Including ones fears with confidence and doing it anyway is what is missing. This becomes a cycle you can repeat to create exceptional results in all the areas of your life.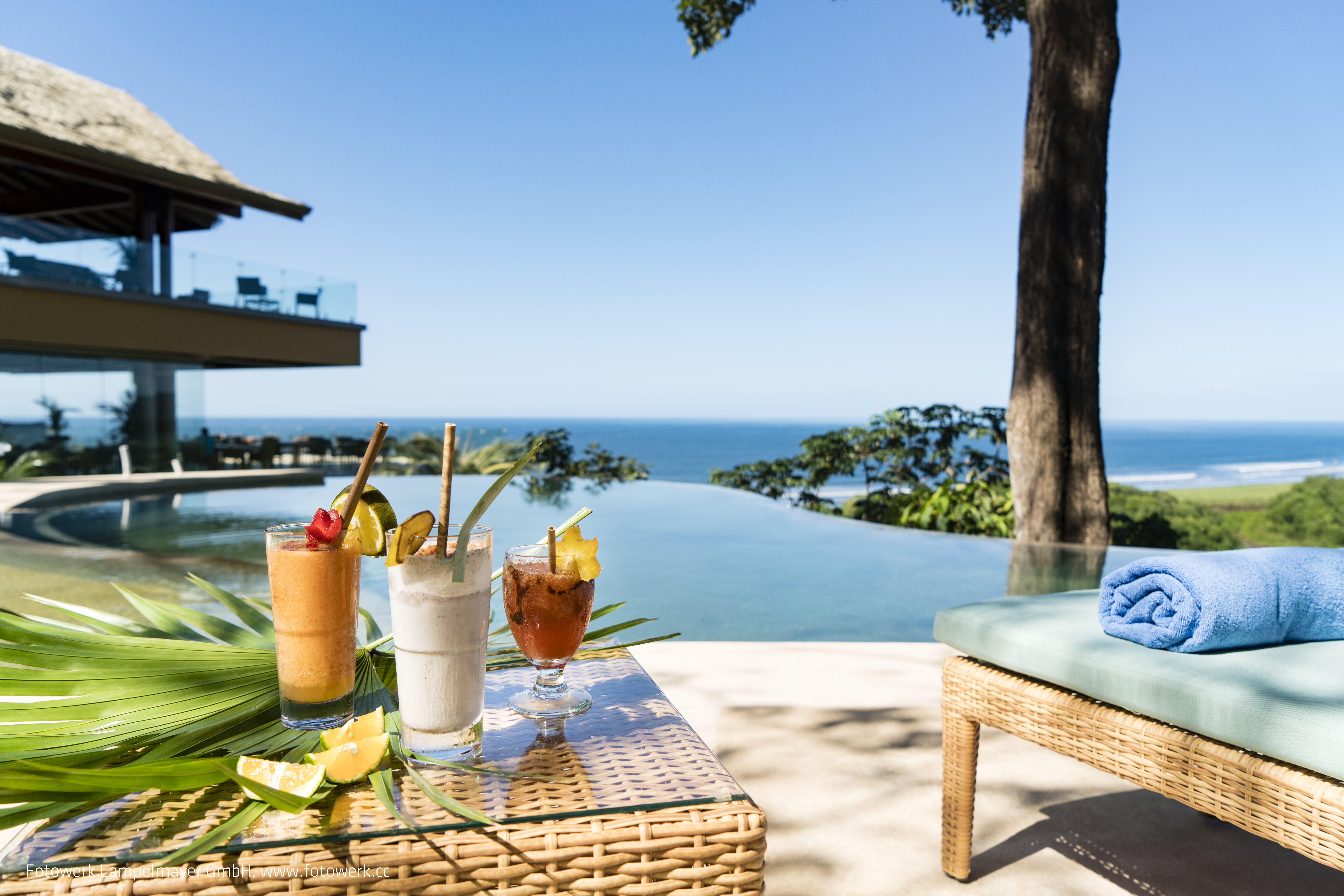 About your "Immersion Week" setting:
Costa Rica Wellness Institute provides an extraordinary setting at a beautiful Eco Lodge. All who are dedicated too personal and corporate development, designing a life or project they love will never forget this experience. The Eco Lodge is on a hilltop that overlooks the Pacific Ocean and a pristine river mouth estuary. The beautiful white sand beach is a protected Olive Ridley sea turtle refuge where thousands of mama turtles come ashore in mass "arribadas" to lay their eggs. This location offers an extraordinarily beautiful and natural setting, supporting your Immersion Week Retreat & Life By Design process to be a deeply nurturing and unforgettable experience.
You will relax and expand your life in one of the world's few Blue Zones, on the Nicoya Peninsula of the Guanacaste province. There are but five Blue Zones in the world. A Blue Zone is an area where people live the longest (often well past 100 years) and report the highest levels of health and well-being. The quality of life in this part of the world is extraordinary! While working during your Immersion Week, you will feel the resonance of a vibrant, inspiring, and healing energy. This rich subtropical environment and cultural lifestyle are exactly what you need to decompress and awaken the creativity and passions within your soul.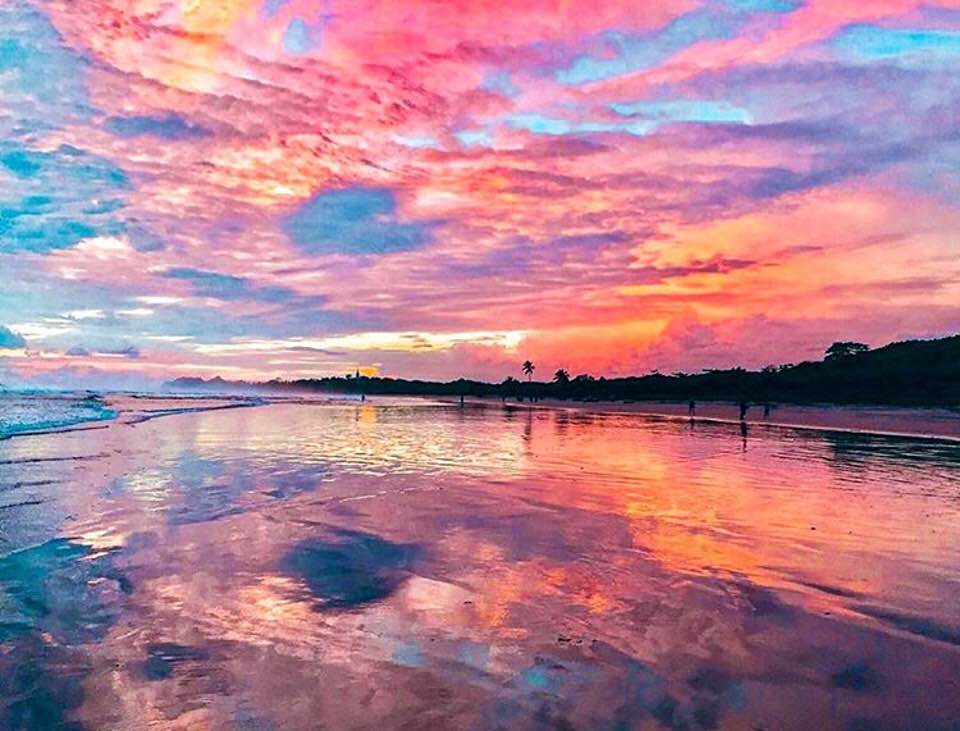 Your time with us will be a very comfortable experience with delicious cuisines (vegan and vegetarian options are also plentiful). There is a beautiful infinity pool with breathtaking views, a café, gift shop, spa and longevity services. You'll enjoy local excursions, yoga, surfing, zip lining and excellent wireless service.
For more detailed information go to the Immersion Week page.
And now we are offering a new online course, an abbreviated version of "Immersion Week". 
"The Energy Healing Process" / "Love Energy Healing" is a week long course taking place via Zoom for 1 1/2 hours each day. It is part lesson and part question & answer using the same life changing processes and tools we use in Immersion Week. Contact us for more information below or to register. And, if you have any questions send us an email. This is an amazing place to start working with us! https://davidvletas.simplero.com/rejuvenation
My favorite part is working with clients over longer periods of time and providing the structure, accountability and coaching to make their goals from their practical plan into results. Few things are more satisfying than helping people to achieve their dreams, making it all happen and making it real! In this year long program this is exactly what we do. "The Implementation Master Mind Program" is structured to do just that. 
About the Amazon #1 Best Selling "Jumping Off The Edge Responsibly"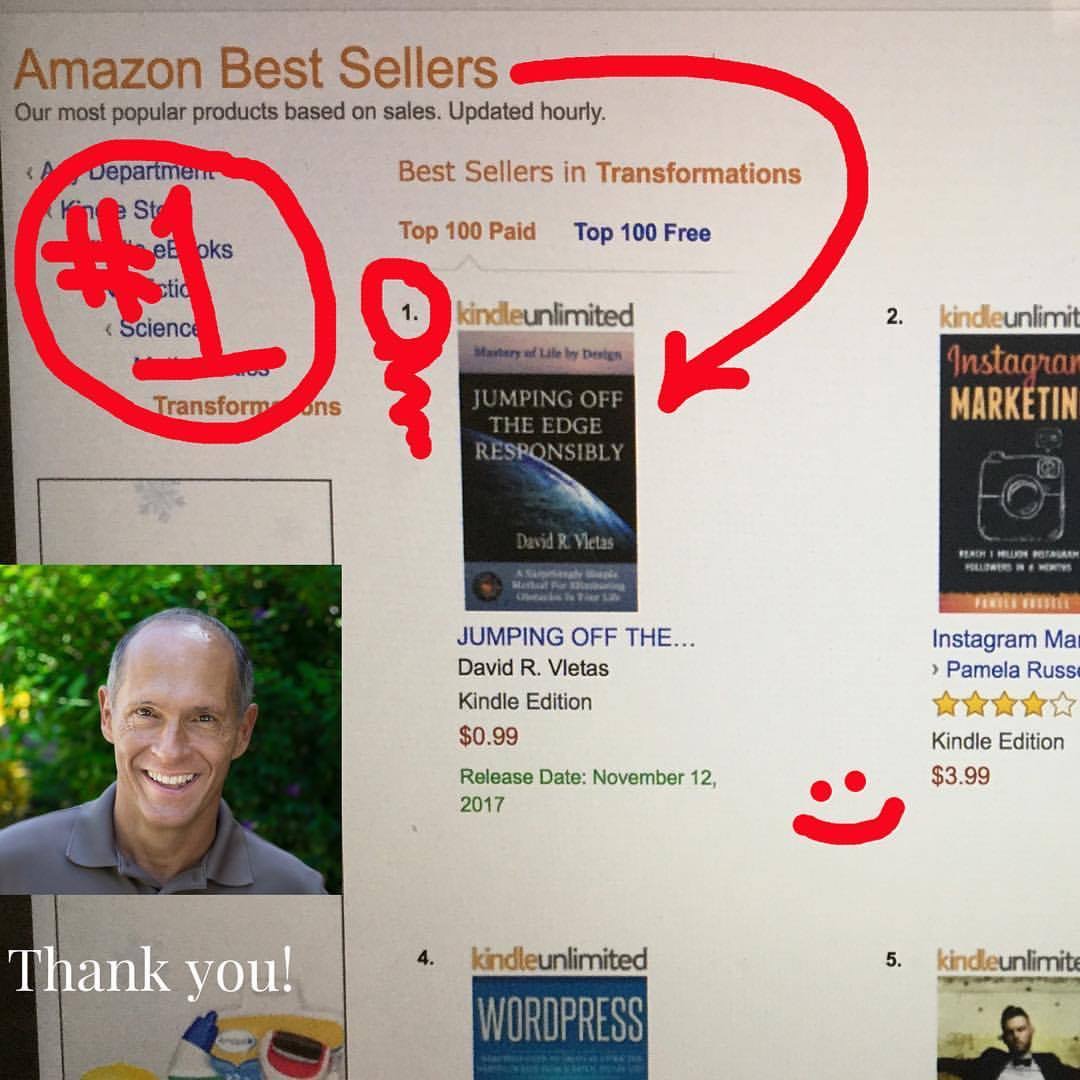 The book is full of tools and insights on how to design a life you love fully and with a degree of mastery. Uncovering these tools and insights while bringing them into the light of day is profoundly simple and life altering. 'Jumping Off The Edge Responsibly' is a surprisingly simple method for eliminating obstacles in your life and designing the life you want. During Immersion Week, you will wrap your arms around these proven methods and be guided to mastery of them. You will be unstoppable and have what you need to make your dreams come true. We offer a free Kindle version ,or you can purchase a hard copy at books stores or Amazon if you prefer.
About Strategic Intervention Coaching:
A coaching relationship is the advantage you give yourself, an investment in accelerating what is possible in the results and the quality of life you want. Coaching is at the core of everything we do from when we are first born. Parents are our first coaches and our biggest opportunity for a green light in life, leading us down the pathways to where our optimal gifts reside. Often something happens along the way and a disconnect occurs. Unfortunately, not all the lights are green. Life is about connecting newly and creating magic in the moment. A coaching relationship embraces this and provides that type of relationship where the coach sees something to assist you in connecting newly and engaging what's missing. A good coach assists you in your discovery of where the green, yellow and red lights are before you get there. Schedule your free session here and get a taste of what is possible.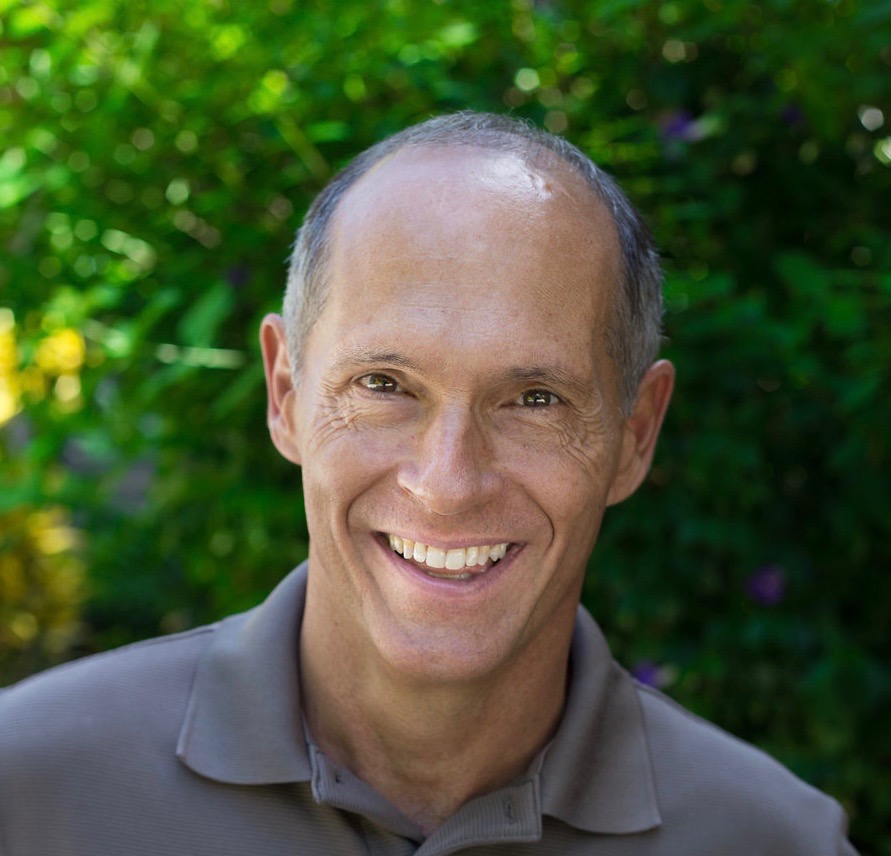 About the Costa Rica Wellness Institute founder:
David Vletas will be your facilitator for the week. He is an internationally recognized coach and mentor who speaks for wellness, nutrition, longevity, and specifically how to design the life you really want to live. He is a master at generating the tools you need to create your unique Life by Design. These insights, interests and awakening have drawn him to living and working in a more mindful and sustainable way. David has a deep respect of nature and the oceans. He has committed the past 28 years to helping individuals and corporations achieve or surpass the best results they can imagine. He believes that when we are aligned and working in phase with each other, we may accomplish anything we intentionally design and implement with a practical plan. All of us at the Costa Rica Wellness Institute look forward to helping you with your Life By Design planning and implementation.
Let's get in touch to speak about what we are going to design for you, your family or organization. All you need to do is schedule a time this week in the form below and David will give you a call personally to answer any questions you may have.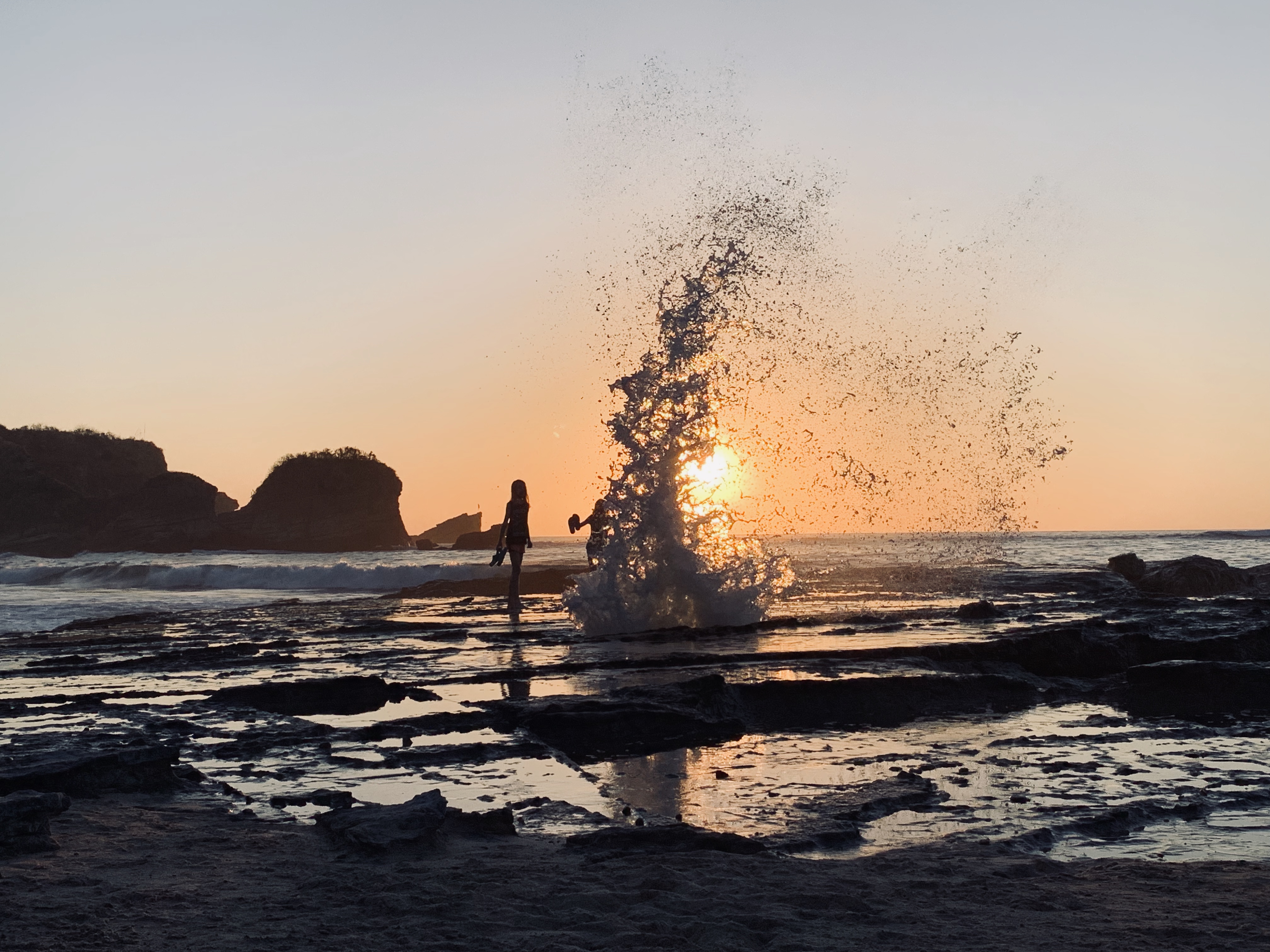 When we give ourselves permission to do what we love we will love what we do. The question is what are your waiting for? Pretty simple right... When we create a plan which we are aligned with in an integrated way everything changes, it all opens up. This is where optimal creation and expression live. Are you ready to create the projects and life you really want to live? You got this, all you have to do is begin. I enjoy helping people in transition to cross the gap from where they are now to where they really want to be. This is my passion, transitioning and helping others across the gap. Where is your Costa Rica, what is your Surfing, what are your Passions and Dreams?  Let's Rejuvenate, Discover, Design and then Implement them together. CostaRicaWellnessInstitute.com  / Creating Globally Sustainable Solutions Together. The Best Is Yet To Come!
Costa Rica Wellness Institute

"When you do what you love you will love what you do:)"

Vletas' love of nature and humanity invites us to live more ...

With echoes of Thoreau and Muir, Mr. Vletas' love of nature
and humanity invites us to live more authentic lives and reject the
"North American default"-the well-worn paths of mindless material
acquisition and shallow relationships. He is a contemporary Joseph Campbell, encouraging us to seek our own bliss and showing us the way with practical advice.
"JumpingOffTheEdge.com"

Allen Neece

CEO Master Wellness YMCA

Costa Rica Wellness Institute

"David helped me in a way and time that I never found in decades of therapy and phrmacutical medications perscribed by my doctors. Thank you for holding my hand"

"I asked the leaf whether it was frightened because it was autumn & the other leaves were falling. The leaf told me, "No. During the whole spring & summer I was completely alive. I worked hard to help nourish the tree, & now much of me is in the tree. I am not limited by this form. I am also the whole tree, & when I go back to the soil, I will continue to nourish the tree. So I don't worry at all. As I leave this branch & float to the ground, I will wave to the tree & tell her, 'I will see you again very soon.'"…That day there was a wind blowing &, after a while, I saw the leaf leave the branch & float down to the soil, dancing joyfully, because as it floated it saw itself already there, in the tree. It was so happy. I bowed my head, knowing that I have a lot to learn from the leaf because it is not afraid – it knew nothing can be born & nothing can die." "

Clicia Morales

VP Morgan Stanley

Costa Rica Wellness Institute

"A great method to move past the anxiety that indecision can cause in your life!

Much of the anxiety that we cause ourselves can be alleviated by simply making a decision and taking action, and that simple philosophy is expressed here through a natural lens that makes so much sense.

This book has been very helpful to me personally in dealing with some tough situations which I recently found myself in. There are many parts of David's methods that resonated with me, but the one I found most applicable to me was simply evaluating your situation, assessing your options, and making a decision to move forward!"

Ray Moss

Artist / Trans Visualist / Production